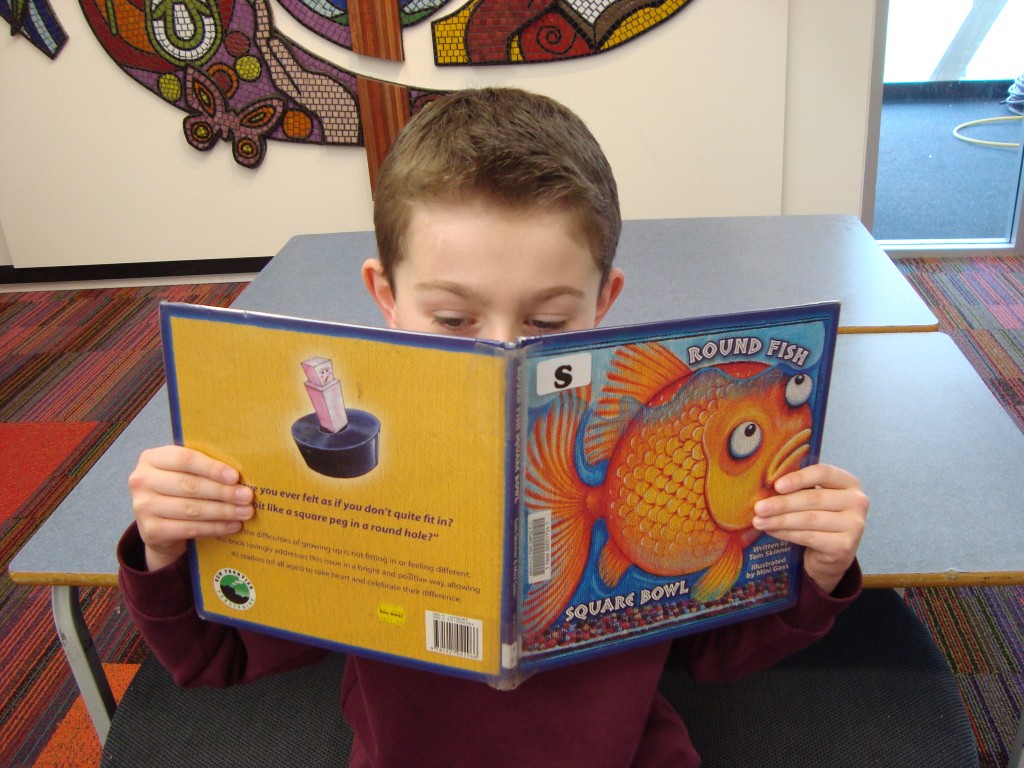 Title: Round fish Square bowl
Author: Tom Skinner
Illustrated: Mini Goss
Main characters: The little pig, the tortoise, a stubborn mule, the mad hatter, a bull, the ugly duckling and a rich mouse.
A brief description of the story: It is a story about some people that have a bit of trouble with their things, but in the end they all were happy.
What did you like about the book?: I liked the characters and the stories.
I give it 10\10 because it is funny, it has funny words and it is a good book.
By Joshua