Nativity has recently updated the school website. It has been given a total overhaul with a totally new fresh look and content. We hope you find it easy to navigate and easy to find the information you need.
http://www.nativity.catholic.edu.au
Below are some highlights from our website that may interest you.
Facilities
Several of our facility pages have the opportunity for you to take a virtual tour of our classrooms and buildings.
Below is an example of our St. Joseph Building.
http://www.nativity.catholic.edu.au/facilities
R-7
On our R-7 pages there are links to our classroom blogs. Every class at Nativity has a classroom blog to share our learning. Have a look at the learning that is taking place and we encourage you to leave a comment.
Students are able to access their school email via the drop down menu pictured below.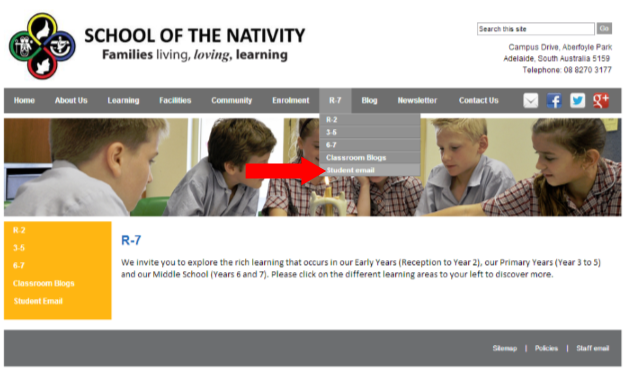 http://www.nativity.catholic.edu.au/r-7
Blog
There is a link to the Nativity Blog. Here you will find highlighted posts from all of our classroom blogs and general school information. You can also view the Nativity Calendar on the blog.
Newsletter
You can view our Nativity Newsletter and subscribe to receive our Newsletter via email.