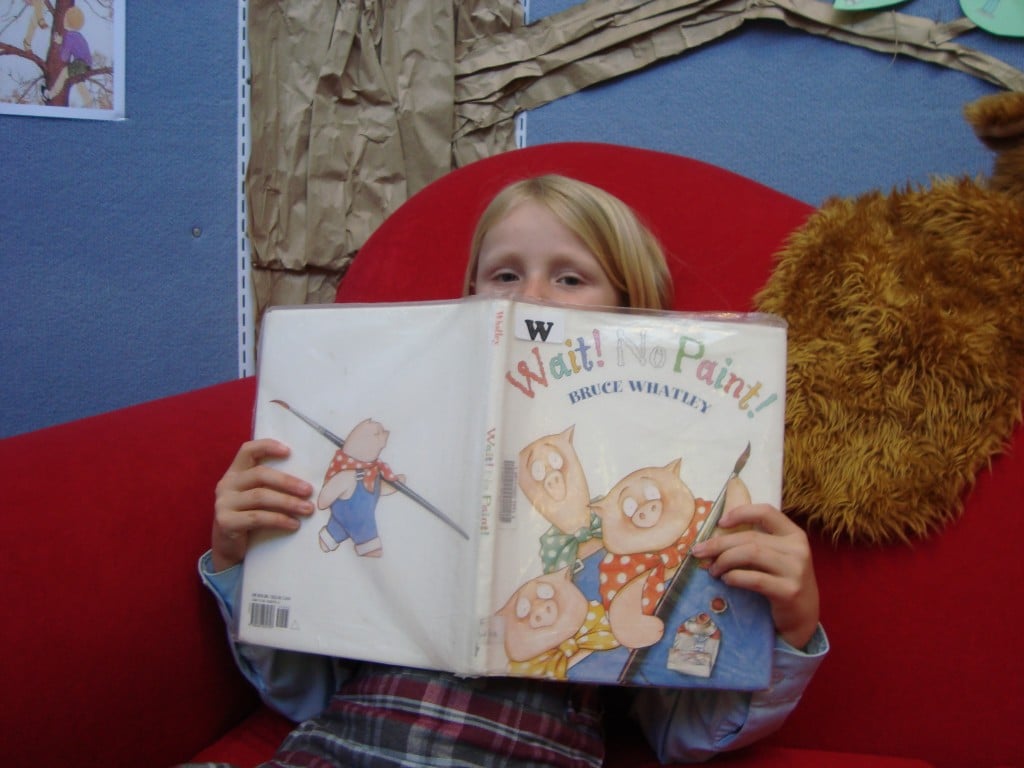 Title: Wait! No paint!.
Author: Bruce Whatley
Main Characters: The pigs and the wolf.
A brief description of the story: It is about three little pigs. That were going to build a house out of thing like straw, bricks and sticks.
What did you like about the book?:
I like this book, because it has bright colours and good pictures. I like how there is fancy writing. I give it 8/10.
By Ashlee