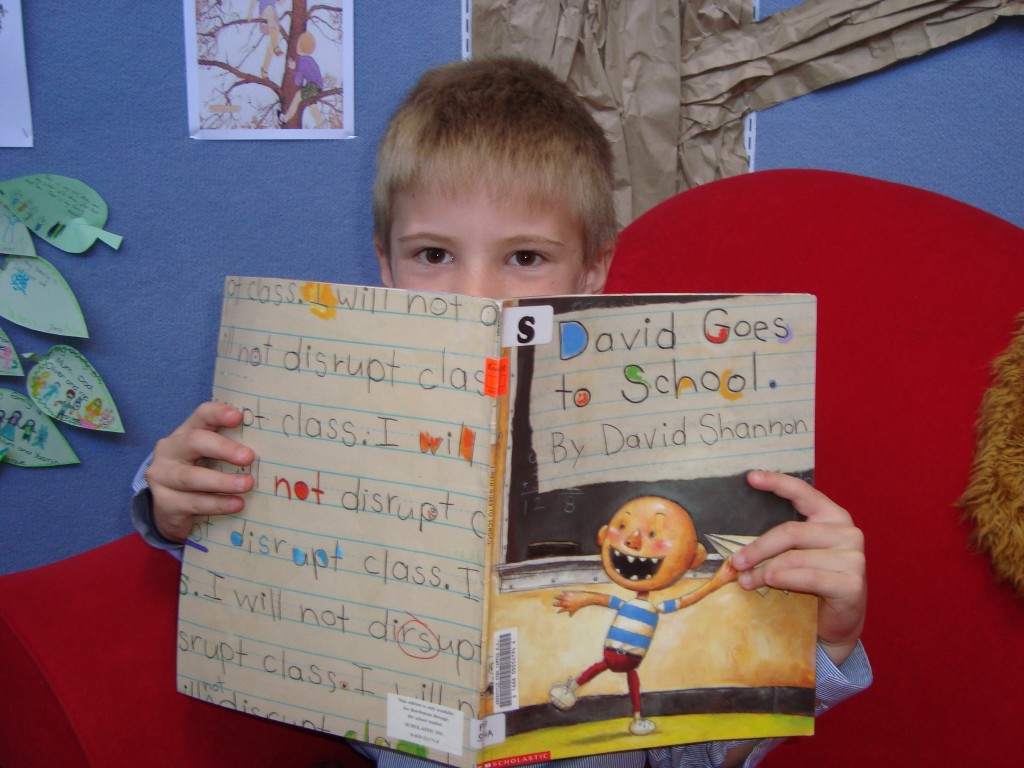 Title: David goes to school.
Author: David Shannon.
Illustrator: David Shannon.
Main charachters: David.
Breif description of the story:This story is about a little boy called David. He gets into so much trouble. He stays in after school and makes the desks look like sparkle.
What did you like about the story?: I liked the book quite alot. I loved the illustrations and the Author made the book really really funny.
I would give this a 9/10. I liked how he used silly words and did it all by himself. Impressive!!!!!
By Luke